Advertiser Disclosure: At Slickdeals, we work hard to find the best deals. Some products in our articles are from partners who may provide us with compensation, but this doesn't change our opinions. Our editors strive to ensure that the information in this article is accurate as of the date published, but please keep in mind that offers can change. We encourage you to verify all terms and conditions of any product before you apply.
Reading Time:
5
minutes
In a world that thrives on online shopping, who doesn't love the nice surprise of receiving free samples? Now more than ever, many websites offer free samples to customers looking to try before they buy. From beauty products to household essentials, the internet is rife with opportunities to snag freebies without ever leaving the comfort of your home.
We've rounded up some of the best websites that offer free samples and provide valuable tips to ensure your free sample experience is not only fruitful, but also hassle-free.
SampleSource
When it comes to hunting down free samples, SampleSource is a top-notch contender. The process is as straightforward as it gets—create an account, complete your profile, and they'll notify you when new samples become available. According to the company, samples can range from "makeup, beauty care products, household cleaning products, health products, and food products." With a user-friendly interface and an ever-changing array of freebies, SampleSource is a must-visit website for free samples.
PINCHme
Boasting a community of 10 million members, PINCHme offers a unique service by providing personalized samples. First, you'll need to register and fill out a one-time survey to help them understand your consumer preferences. After completing your questionnaire, you can find a daily selection of free samples of items like beauty products, household essentials, and food snacks. There's also an "Apply to Try" feature where you can apply for multiple samples at once to try products that appeal to you. Once you've received your samples, they encourage you to provide feedback, making it a win-win for both the companies and consumers. Keep in mind that the quantity of samples available can be limited, so prompt action is crucial to score big on this platform.
My Free Product Samples
My Free Product Samples is a unique website that searches for free samples, deals, and coupons all across the internet. They make it easy to filter through the latest samples with its "Free Sample" section located on the top banner, which are broken down further in categories for health, beauty, food, pet, birthday-related samples, and more. Keep in mind that the website will provide external links so you can claim your product.
Related Article
Getting the Most From Amazon's No-Rush Shipping Rewards
Influenster
If you're active on your social media platforms and love free products, you may want to try out Influenster. In exchange for reviews, Influenster partners with companies to provide a VoxBox, which is a sampler set filled with a wide range of products like wellness items, home improvement items, pet foods, and beauty products.
You can get a VoxBox by first downloading their app (IOS, Android), filling out your preferences and interests, and connecting your social media platforms to your account. Influenster will then create an Impact Score based on your social media reach and influence, which factors into their decision to send you a VoxBox. After receiving a VoxBox, you'll have to complete a list of tasks, like posting a photo of the products on social media or leaving a review. It may be a bit of work, but you can get new, full-sized products to try without opening up your wallet. 
BzzAgent
BzzAgent is another influencer-style platform that rewards its members with free products from brands like Bissel, L'Oréal, Lancôme, and Armani Beauty. After signing up and completing your profile, you'll receive invitations to various product campaigns. If you accept the invite, they'll send you the product for free in exchange for your social media reviews and sharing your experiences with people in your network. It's a fantastic way to discover and try out new products before they hit the market.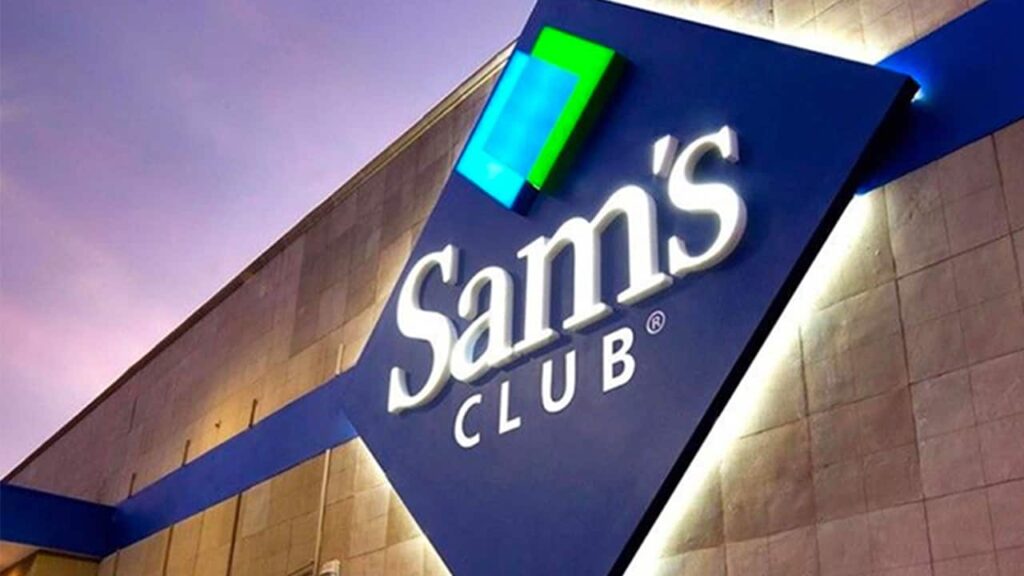 Related Article
Get a 1-Year Sam's Club Membership for $15
I Love Free Things
Featured on ABC TV and FOX, I Love Free Things is a website that provides a "freebie directory" of free samples for new products. They have an easy-to-use interface with categories varying from food to baby products. A great feature is the "Staff Picks" selection of items, which helps narrow down the best of the best samples. Samples are regularly updated, so you can avoid expired deals. One thing we appreciate about I Love Free Things is their active community that will comment on what items are actually free versus "free" items that make you jump through hoops to obtain them.
Free Stuff
Similar to I Love Free Things, Free Stuff compiles free samples organized by various categories like Food & Drink, Household & Cleaning, For Men, Sporting, Wedding, and more. They make it super easy to obtain the products by listing the requirements needed for the product, giving you leeway to skip any samples that force you to do a series of tasks. 
Internet Steals and Deals
Internet Steals and Deals is run by a "freebie expert" named Becky who personally gathers all the free samples across the web. Check out its "Free Samples & Freebies" section for some goodies. Becky provides easy directions on how to get those free products on each post so you don't have to waste any time.  
Related Article
14 Cheaper YETI Cooler Alternatives You May Not Know About
Fr.ee
Founded in 2013, Fr.ee is a website that provides freebies across many categories, with easy-to-filter tags for product types. You can also do a keyword search to narrow down the items you want. They currently have over 1,000 freebie products available for you to choose from. 
FreeFlys
Featured on FOX, ABC, and NBC's "Today" Show, FreeFlys updates their website daily to include the latest free samples. They send out email alerts, should you choose to sign up, to let you know about these updates as soon as they occur, giving you the opportunity to jump on a product before they run out. FreeFlys also has a section for "Free Baby Stuff" because we know those baby items can get pricey.
Sampler
With products from brands like Reese, AirWick, Dove, Annies, and Kiehl's, Sampler will send a variety of freebies for you to test out. You'll need to create an account, fill out information based on your demographic and shopping habits, and Sampler will send you tailored products. They'll also send emails whenever you qualify for other freebies, so be sure to check your inbox after the initial sample box.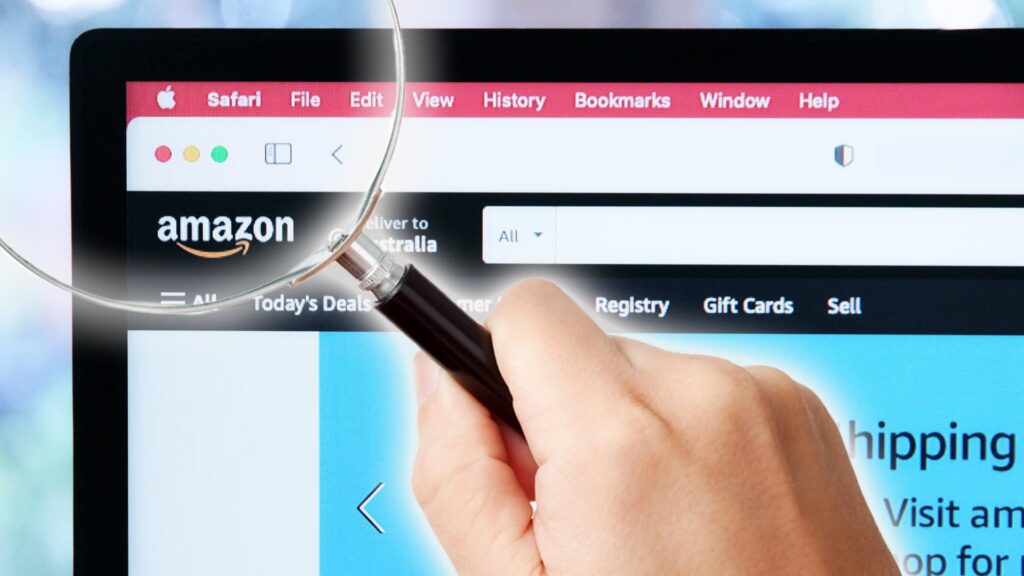 Related Article
How To Search Amazon Discounts By Percent Off
Sweet Free Stuff
This site has been around for over two decades, consistently helping its audience find new samples every day. You can choose from a ton of categories, including baby freebies, birthday freebies, food samples and many more. You can sign up for their newsletters to get deals straight to your inbox. 
Daily Goodie Box
Daily Goodie Box is similar to Sampler and Influenster in that they'll send you a box of free samples and full-size products without having to fill out a credit card or pay for shipping fees. Daily Goodie Box partners with hundreds of brands with products like shampoo, tea, vitamins, CBD items, granola and more. You just have to give honest feedback through individual reviews on your account.
Things To Consider When Requesting Free Samples
While the allure of free samples is undeniable, it's essential to navigate the world of freebies with caution to ensure your experience remains enjoyable and free from scams and spam. Here are some handy tips to consider when ordering free samples:
Create a separate email address: To avoid an influx of promotional emails, set up a dedicated email account for free samples and promotional offers.
Use legitimate websites: Stick to well-known, reputable websites like the ones mentioned above to reduce the risk of falling victim to scams.
Check the terms and conditions: Ensure you understand the terms of each offer, including any subscription commitments or shipping fees.
Avoid providing sensitive information: Be cautious about sharing excessive personal information when claiming free samples. Most legitimate websites will not require your social security number or credit card details.
Related Article
8 Ways To Score Free Stuff from Amazon