Did you know that the price of groceries is predicted to increase by up to 6% in 2022? As inflation continues to drive up the prices of everyday expenses such as groceries, fuel, and household goods, buying all the same products within a set budget has become a big challenge. You might be wondering how you can adapt to maintain the same quality of groceries at a more affordable cost. 
The good news is there are a number of grocery shopping options that are known to provide cheaper prices. We've put together a list of some of the best discount grocery stores across the United States.
Best Discount Grocery Stores to Shop
Whether you shop at one store or spread your expenses across a couple of different retailers, these grocery chains can help you get nutritious food on the table at an affordable price.
1. Sam's Club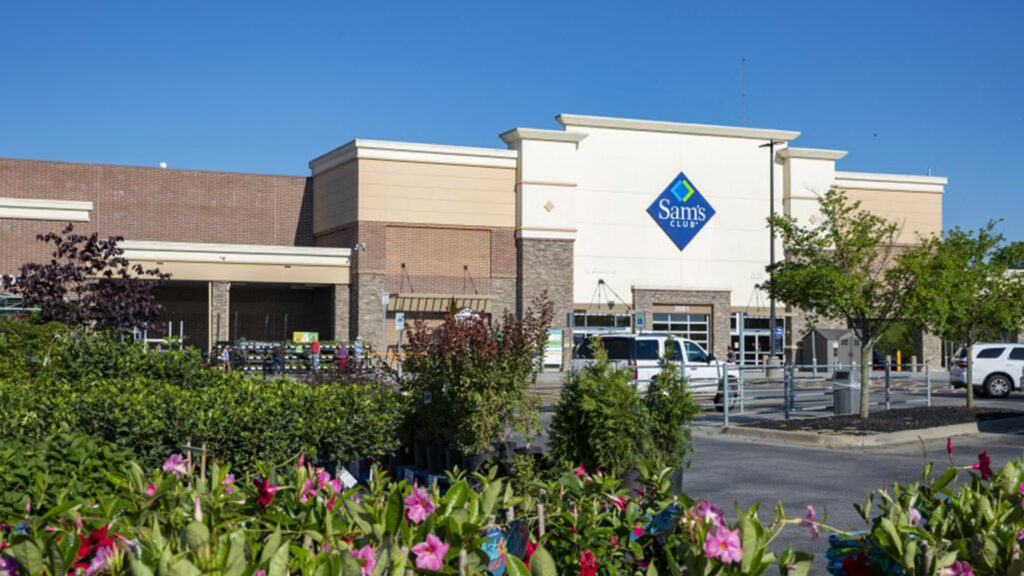 Sam's Club offers a warehouse-style shopping experience where members buy products in bulk at affordable prices.
Yes, you need a membership to shop. Memberships cost $45 annually, but Sam's Club is currently running a deal that essentially gives you the membership for free. Sign up by July 31, 2022, and receive $45 off your first purchase.
2. Costco
Much like Sam's Club, Costco is a wholesale retailer that sells items in bulk at bargain prices. Here you can stock up on fresh produce, dairy, meat, and baked goods at warehouse prices. Costco also requires a membership to shop, starting at $60 a year. You'll spend more per shopping trip at warehouse clubs, but you'll pay less per item since you are buying in bulk.
3. Aldi
Aldi is an excellent option when shopping for affordable groceries. The variety of products and brands is limited, but the prices more than make up for it. Aldi prides itself on offering 90% private-label goods, which helps keep costs down.
If you've never shopped at an Aldi store before, here are a few quirks to get you started:
If you want a cart, you'll need a quarter (yup, we're talking $0.25). This ensures customers return their carts to the corral. This reduces staff needs and keeps the cost of your groceries lower.
Bring your own reusable shopping bags if you don't want to pay for a grocery bag from the store. This is yet another way Aldi keeps its costs down.
4. Walmart
No matter what state you reside in, you can likely find a Walmart near you. Walmart has banked its reputation on offering a wide variety of products at low prices—and that includes produce, seafood, deli, bakery and pantry staples. Walmart also offers pickup and delivery services. 
If you join Walmart+ for $12.95 per month or $98 annually, you receive free grocery deliveries on orders over $35. Other benefits include $0.10 off per gallon of gas at participating fuel stations, free shipping on items sold by Walmart, discounts on prescriptions, contactless checkout, and early access to exclusive deals. Not sure if you want to make the commitment? Try it free for 30 days.
5. Smart & Final
Smart & Final offers a warehouse shopping experience in a smaller footprint than popular retailers like Sam's Club and Costco. Not only can you buy "club-sized items," but you can find regular grocery items at low prices. The best part is you don't even need a membership to shop.
Smart & Final's more than 250 stores are only located on the West Coast.
6. Food4Less
Food4Less considers itself a "no-frills" grocery store that requires shoppers to bag their own products, keeping prices reduced.
Falling under The Kroger Company family of stores, you know this is a retailer you can trust. The company operates more than 100 stores located in the Chicago area, southwest Missouri, and southern California.
7. Publix
Publix is an employee-owned supermarket that operates in southeastern states including Florida, Georgia, Alabama, South Carolina, North Carolina, Tennessee, and Virginia.
With rotating, weekly buy one, get one free deals at each location, you can't help but love a store like Publix. Sign up for Club Publix for free and you'll receive digital coupons for items you buy and learn about savings before anyone else. 
8. Family Dollar and Dollar Tree
Family Dollar and Dollar Tree offer typical pantry items and other food items at inexpensive prices. No, you won't find any fresh produce at your local dollar store, but you will find quick meals, canned foods, breakfast foods, cooking and baking necessities, condiments, spices, snacks, and beverages.
9. Imperfect Foods
Imperfect Foods is an online-only grocery retailer selling products that were unwanted by big-box stores for affordable prices. Many brick-and-mortar stores want the best-looking products. That means the "ugly" products may be rejected by the store and find themselves in the garbage. Instead, Imperfect Foods salvages these unwanted products and offers them to its shoppers.
There's no monthly subscription fee. Simply order online and pay, then wait for your groceries to arrive at your doorstep. Groceries are priced individually, just like at your local grocery store, and you can set how often a box shows up at your home. 
10. Misfit Market
Misfit Market is another online-only grocery retailer that provides up to 40% off typical grocery store prices on "ugly" products that would otherwise be thrown in the garbage.
Customize your cart by choosing from a wide variety of products such as dairy and eggs, fruits and vegetables, pantry items, wine, deli selections, meat and seafood, bakery, coffee and tea, snacks and sweets. Much like Imperfect Foods, there's no membership fee and groceries are priced per item. Simply select how frequently you want to shop, customize your cart, and wait for your products to be delivered right to your door.
Save Money on Groceries
Next time you make your weekly grocery list, think twice about where you plan to purchase those products. While it may be more convenient to shop at the nearest retailer, it may not be the best option for your bank account.
Rather than choosing a specialty grocer that carries the most premiere brands available on the market, perhaps it's best to take advantage of off-name brands or stores that offer more bang for your buck like the ones listed above. There may be also local grocery salvage chains near you worth checking out. Ultimately, the choice is yours.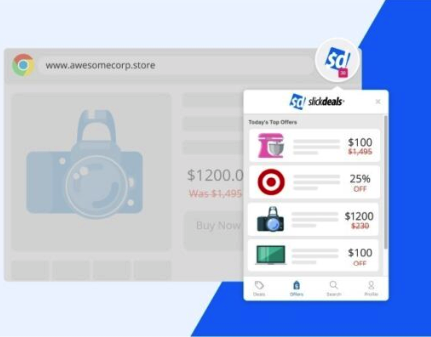 Never Hunt for Coupons Again
We'll try the latest coupon codes to save you the most money on every purchase.