Advertiser Disclosure: At Slickdeals, we work hard to find the best deals. Some products in our articles are from partners who may provide us with compensation, but this doesn't change our opinions. Our editors strive to ensure that the information in this article is accurate as of the date published, but please keep in mind that offers can change. We encourage you to verify all terms and conditions of any product before you apply.
Reading Time:
6
minutes
It's hard to beat the familiarity and convenience of shopping on Amazon, but let's face it — the massively popular online shopping platform isn't always the cheapest, fastest or most reliable option. Though Prime membership fees continue to increase every couple of years, this extra cost hasn't garnered many quality-of-life improvements for Prime members and other Amazon shoppers. Remember when you could depend on "fast, free two-day shipping" for any product with the signature Prime checkmark?
Fortunately, there's no shortage of serviceable Amazon alternatives to choose from. Taking your business elsewhere can be tricky when your Amazon shopping habit is baked into your day-to-day, but there are many compelling incentives for doing so.
If foregoing the convenience of an all-in-one platform sounds stressful, consider how much time and money you can save in the long run — especially if you're currently paying for Prime features you aren't using.
Five Good Reasons To Cancel Amazon Prime
If you are a current Prime member reading about Amazon alternatives, there's a good chance you already have a bone to pick with the service — or the company itself. We've noticed a few common complaints shared by current subscribers and ex-Prime members:
Even if these particular issues aren't a factor in your decision-making, exploring Amazon alternatives ahead of time will make it easier to take the plunge if you decide to quit.
eBay
As Amazon's main competitor since day one, eBay is an obvious choice for fed-up Prime subscribers looking for a budget-friendly alternative. eBay is strictly a marketplace platform with no membership program, so you don't have to pay extra for "premium" features like free shipping and wholesale pricing. Each seller sets their own shipping policies and special promotions.
While Nike and other major brands no longer sell on Amazon as a first-party vendor, you can find unbelievable deals on new and refurbished electronics, home appliances and even luxury goods in the eBay Brand Outlet. Unlike Amazon, eBay sellers must follow stricter brand protection guidelines to ensure you always know what you're getting and who it's coming from.
Chewy
If you use Amazon to provide for your furry and feathered friends, there's a good chance Chewy offers the same food, treats, toys and accessories at a similar price. Unlike Amazon, Chewy delivers pet prescriptions directly to your doorstep — often at a significant discount.
Switching to a retailer that only sells pet supplies means sacrificing the convenience of buying dog food and personal items in a single transaction. Still, there are plenty of benefits to Chewy's critter-centric business model. You can create a profile for each pet to receive regularly updated product recommendations for their breed, age and specific needs.
Chewy offers free shipping for orders over $49 and charges a flat $4.95 fee for orders below this threshold, a solid $15 more than Amazon's $35 free shipping minimum for non-Prime members. Most orders arrive within one to three days.
Chewy offers an Autoship & Save program similar to the "Subscribe & Save" feature on Amazon. Both programs offer a 5% discount on all recurring deliveries, though Chewy also advertises a one-time 35% discount for your first Autoship purchase.
Package Free
Package Free is one of our favorite sustainability-focused Amazon alternatives, as this retailer specializes in daily-use home goods and personal care products with minimal packaging and no single-use plastics. Every online purchase requires a certain amount of packing materials, but flooding your local landfill with Amazon bubble mailers is far from the only option. All products and packaging components can reused, refilled, composted or recycled.
You can save up to 15% on your favorite household essentials with the Package Free Subscribe and Save discount. Subscribe and Save orders of $59 or more qualify for free shipping, which is $10 cheaper than the $69 minimum for one-time purchases.
Newegg
While most electronics retailers struggle to keep up with Amazon's massive inventory and ultra-competitive pricing, Newegg regularly matches (and even beats) its record-breaking low prices during major promotions like Prime Day and Cyber Monday.
Though the company specializes in computer parts and home electronics, Newegg also offers an impressive selection of home appliances, car maintenance products, toys, furniture and other odds and ends that aren't (usually) part of a gaming PC setup.
Don't Miss These Deals from Newegg
Target
With nearly 2,000 retail locations throughout the United States, calling Target an "online retailer" akin to Amazon isn't entirely accurate. Well aware of its advantage as an established brick-and-mortar retailer with a robust online presence, Target now offers an impressive suite of express delivery options and online-exclusive discounts to court shoppers looking for the best of both worlds.
If sluggish shipping speeds are your primary gripe with Amazon Prime, there's no guarantee that Target (or any other major retailer) can magically avoid the complex logistical forces responsible for shipping delays. The widespread physical presence is a major boon for this reason — many products sold on target.com are eligible for same-day Shipt delivery, free in-store pickup and zippy ship-to-store delivery.
Shopping with a Target RedCard and enrolling in the Circle rewards program are two easy ways to unlock secret deals, save on shipping and earn cashback from every purchase. RedCard users save 5% online and in-store and enjoy free standard shipping and an extended return window.
Libro.fm
Few audiobook services can compete with the gigantic catalog of titles available on Audible, but Libro.fm is a solid indie alternative that offers several practical benefits for book lovers. This indie alternative carries over 400,000 audiobooks across dozens of genres, so you'll have no trouble finding deep cuts or this week's top best-selling titles.
The monthly Libro.fm membership costs $14.99 per month and follows the same structure as Audible's basic subscription plan. Libro.fm members receive one free audiobook credit per month and a 30% discount on additional à la carte purchases. This small business and publisher-friendly company will donate a portion of your membership fee to your preferred local bookseller.
Unlike Audible, Libro.fm gives you ownership over your purchased titles instead of granting access to them. Audible makes you use its glitchy app and can remove titles from the platform (and your library) at any moment, while Libro.fm lets you download your purchases as .mp3 files and listen to them on any app or device.
When you sign up, don't forget to apply the CHOOSEINDIE promo code for two free audiobook credits.
Wearwell
As Amazon continues to hemorrhage private-label apparel brands, now is a great time to switch to a sustainable clothing retailer like Wearwell. This ethical alternative carries fair-trade women's apparel, shoes, jewelry, accessories and one-of-a-kind home goods.
You can shop at Wearwell without a paid membership, but you'll need one to access classic Amazon Prime features like exclusive member pricing, free shipping and free returns.
This ethical clothing seller has two membership options — $10 billed monthly or one annual payment of $96. Both plans unlock a 10% discount on all orders, free shipping and returns, members-only discounts, reward credits from each purchase and personal styling resources. Consider springing for the annual plan if you don't mind paying upfront (and saving $24 overall), as you'll also receive a welcome gift, early access to new product drops and personalized styling throughout the year.
Are You Ready to Cancel Amazon Prime?
Finally fed up with Amazon's unpredictable shipping times, poor ethical track record and dwindling selection of popular name-brand items? There's no time like the present. It's not like you have to make a clean break, you can always shop on Amazon as a non-Prime customer.
Taking the plunge requires a bit of creativity and trial-and-error for Prime members who rely heavily on Amazon-branded services like Prime Video and Prime Try Before You Buy, but think of it this way — once you cancel your Amazon Prime subscription, you can spend the $139 you saved on new clothes, electronics, pet supplies, games and much more!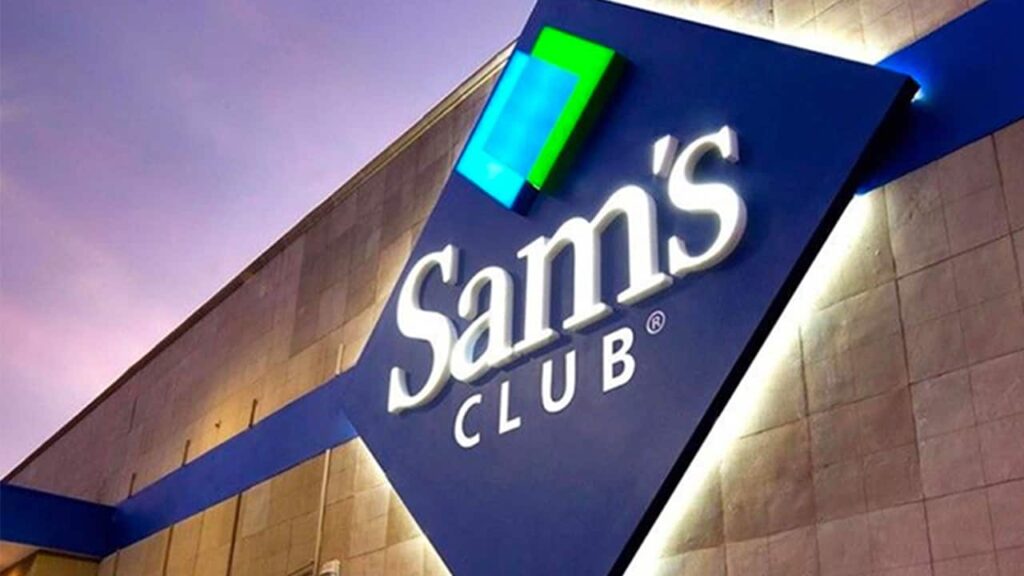 Related Article
Get a 1-Year Sam's Club Membership for $15