Advertiser Disclosure: At Slickdeals, we work hard to find the best deals. Some products in our articles are from partners who may provide us with compensation, but this doesn't change our opinions. Our editors strive to ensure that the information in this article is accurate as of the date published, but please keep in mind that offers can change. We encourage you to verify all terms and conditions of any product before you apply.
Reading Time:
5
minutes
Sam's Club is a favorite among wholesale club shoppers, even rivaling the popular Costco in quality, price and value. But when it comes to the return policy, how does it stack up to Costco's risk-free return policy, which is known to be among some of the most generous among retailers? The return policy at Sam's Club seems pretty simple, but there are some intricacies you need to know before heading to the return counter.
What is Sam's Club return policy?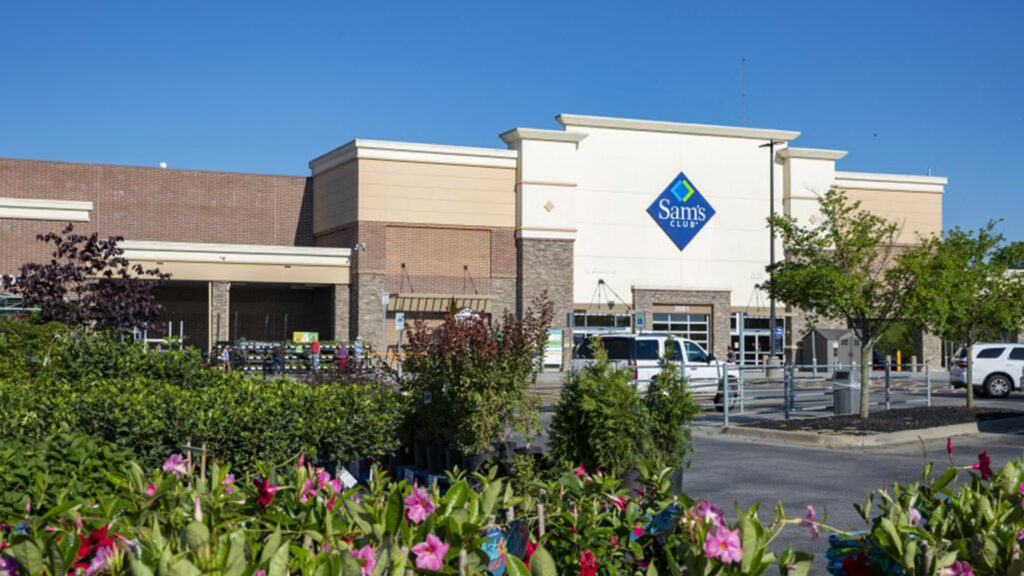 Like Costco's generous return policy, Sam's Club is committed to making sure its customers are 100% satisfied.
According to Sam's Club, most items can be returned anytime, with some specific time limits for certain products. The majority of the items sold at Sam's Club will qualify for some type of return, even if you've opened the package and tried out the product.
There are a few exceptions on items that cannot be returned according to Sam's Club. For example, perishable items aren't accepted for replacements or returns, but Sam's Club will still provide a refund for perishable items if you bring your receipt to the store.
What is the time limit for returns at Sam's Club?
"Return anytime" is the popular phrase Sam's Club uses in its official return policy. To double-check what that means, an associate told us "anytime" literally means anytime. There are no deadlines for returns for the bulk of the items. It can be a year later, or even more, and Sam's Club may still accept a return.
Here are the items that do have time limits:
14 Days: Cell phones
30 Days: Heavy commercial equipment, Motorsports items (and you might need a gas purge certificate)
60 Days: Prescription glasses/contacts will be remade IF the prescription has changed
90 Days: Electronics, Large Appliances
Some Sam's Club stores may have different policies on returns for eyeglasses, hearing aids, automotive tires and batteries, alcohol and cigarettes, so check with your local store to see if they will accept these.
What items cannot be returned at Sam's Club?
There are just a handful of things that are not included in the return policy at Sam's Club.
Gift cards
Pre-paid cards
Tickets
Personalized gifts or custom-made items
Sam's Club Wholesale Trading Program purchases
Prescription medication
Volume/Bulk Purchases (unless they are damaged)
Then we've got some "gray area" items:
Alcoholic drinks: Depends on the state law, but more often than not — no.
Tires & Vehicle Batteries: Call the Tire & Battery Center first. 
Cigarettes & Tobacco Products: You might have to jump through some hoops to return it, but go to the Tobacco Center to ask. 
Subscription/Protection Plans: Each one is case-dependent so read the fine print that came with the purchase.
Check Out: Is Sam's Club Plus Membership Worth It?
How do I return an item at Sam's Club?
When in doubt, call customer service at (888) 746-7726. You can also chat with a representative online so you can make sure you are returning the time the correct way. 
Online Purchases
For purchases made online, you can return it in several ways:
Ship the item back: The bulk of items purchased online can be returned via mail service or in the store nearest you. If you want to mail the return, go to your SamsClub.com account page and look at your orders. Just follow the instructions to complete your return.
Return it in stores: If you want to return an item you bought online to the store, bring your receipt and the items you want to return to to the returns counter. You won't be able to exchange the item you purchased online, but you can return it for a refund.
In-Club Purchase
For items you bought in the club, you have to return them to the store. You cannot return through SamsClub.com.
Make sure jewelry gets returned to the jewelry counter, not the main returns counter. Hearing aids go to the hearing center as well. 
Check Out: How To Shop at Sam's Club Without a Membership
Does Sam's Club charge a restocking fee?
No, Sam's Club does not charge a restocking fee. 
One exception is with mobile phones—there could be a $55 restocking fee. Remember, you only have 14 days to return those as well.
Can you return items without a receipt at Sam's Club?
Yes, you can return items and gifts bought in-store at Sam's Club without a receipt, but Sam's Club does prefer if you have the receipt as it's easier to process the refund. Depending on the store, returns made without a receipt will be refunded in the form of a Sam's Club gift card rather than the original form of payment.  
If you're returning an item bought at Sam's Club online store, your receipt can be retrieved from your online account. Just sign in, search for the transaction date, and print the receipt there. You can also ask store employees to do that work for you if you want to drop off the item at a store for returns. Just hand over your membership card so the associate can look up your order.
Can you return gifts at Sam's Club with no receipt?
This gets a little tricky if you were given a gift bought at Sam's Club without a receipt. Call before you go to see if your club location allows non-members to the return counter. You'll need the receipt or club member ID of the gift giver to make the return.
Gift returns at Sam's Club without a receipt can be tricky because Sam's Club needs a way to look up the item either through the membership account or by the receipt. Call customer service if you're stuck in this gift cycle nightmare. 
Does Sam's Club offer price adjustments or price matching?
Sam's Club won't offer a discount to match its competitors, but it may price match other club stores.
If you notice different prices between clubs in the same city, you can ask to speak to the manager. The price matching and price adjustment policy is location-specific and up to the discretion of store management. If something you bought at the club recently drops in price and you can't get an adjustment, try returning the item and then purchase the same item for the lower price.
One thing is definite — no clearance or markdown prices can be matched.
What happens if you abuse Sam's Club return policy?
If you have a habit of returning a lot of times in a month or a year, you could set off red flags. The "Terms & Conditions" page is very clear that any fraud could result in the refund being denied or even membership revoked. The company also determines at its sole discretion how many returns and what timeframe is considered unreasonable. 
There's not a hard and fast number or time limit, but if you're asking if you do it too much, you might just be.
Does Costco or Sam's Club have a better return policy?
The return policies are quite similar, but Costco has a slight advantage in this area. Both have a very generous 100% satisfaction guarantee refund policy for memberships and most products sold there. But Sam's Club has a little more fine print than Costco as far as what can be returned and when. Costco will also refund shipping fees with a return but Sam's Club will only do that if the item was damaged during delivery or the delivered item was a mistake made by an employee. That pushes Costco just ahead of Sam's Club.