You never really understand the importance of a good tire until you run into a frustrating issue like a sudden flat tire or pressure issues. But when you're in need of a new set of tires, it may be a whole new shopping department you're not too familiar with. What kind of tires do you need? Where do I buy affordable but sturdy tires? How do I maintain them?
With so many questions, Slickdeals is diving deep into an overall guide about tire replacement, shopping, maintenance and used tires.
What is the Average Price for Tires?
The average price per tire can vary depending on the brand, tire size and style of tire.
In general, you can expect the price range of tires to fall into several categories:
Low-priced tires: Between $50 – $150 per tire.
Moderately priced tires: Between $150 – $300 per tire.
High-end tires: Over $300 per tire.
Purchasing tires in a set will also get you a better price than buying just a single tire. Also, don't forget to factor in the cost for installation, which can be around $15-$45 per tire.
How Often Do Tires Need To Be Replaced?
Tires need to be replaced every 5-6 years or if their tread depth is too low, which you can test out by using the penny method.
If you're not sure about the age of the tires and whether they're still covered under the manufacturer's warranty, there's a way to find out:
There should be "DOT" preceding several numbers and letters, and there should be four numbers. The first two numbers indicate the week in which the tires were made. The last two numbers indicate the year in which the tires were made.
What To Know When Buying New Tires
It may be overwhelming to go tire shopping when you don't know where to start. Here are some basic things to consider when you're on the market for some new tires.
Tire Sizes
Make sure you buy the right sized tires for your vehicle.
There are several ways to find out the right tire size:
Check the size noted on your current tires.
Find the information on the driver-side door edge, trunk lid, glove compartment or door port.
Look in the Owner's Manual.
Search online with the car's trim, make, model and year.
If you are still having trouble finding the right sized tires, you can always go into a car dealership or local mechanic and ask them to find out the tire size for you.
Tire Tread Wear
A tread-wear rating, which is a number written on the side of the tire sidewall, will determine the longevity from your set of tires. To simplify it, the higher the number, the longer the tires will last. However, each brand does their own testing, and it's not always comparable when matching that number up with another manufacturer.
Weather Conditions
This is especially important when determining whether you require a special set of tires:
When you live in a location with lots of snow or rain, you're going to need some winter tires with special grip.
For those who live in places that get very hot, you need specific tires that'll handle high temperatures.
And drivers in cities or towns with regular seasons will likely opt for all-season tires.
How Do I Save Money On Tires?
One of the most common questions we see is "What is the average cost of tires?" According to Consumer Reports, the average price of all-season tires are about $104 to $179. But there's no need to pay for the most expensive kind!
Here are some quick tips on spending less on tires:
Price comparisons among retailers
Search for rebates and coupon ads through Slickdeals
Take advantage of price matching if a retailer offers it
You'll pay less overall if you get a pair or whole set installed
Some auto centers may offer discounts for installation, balancing and rotation
The Cheapest Places to Buy Tires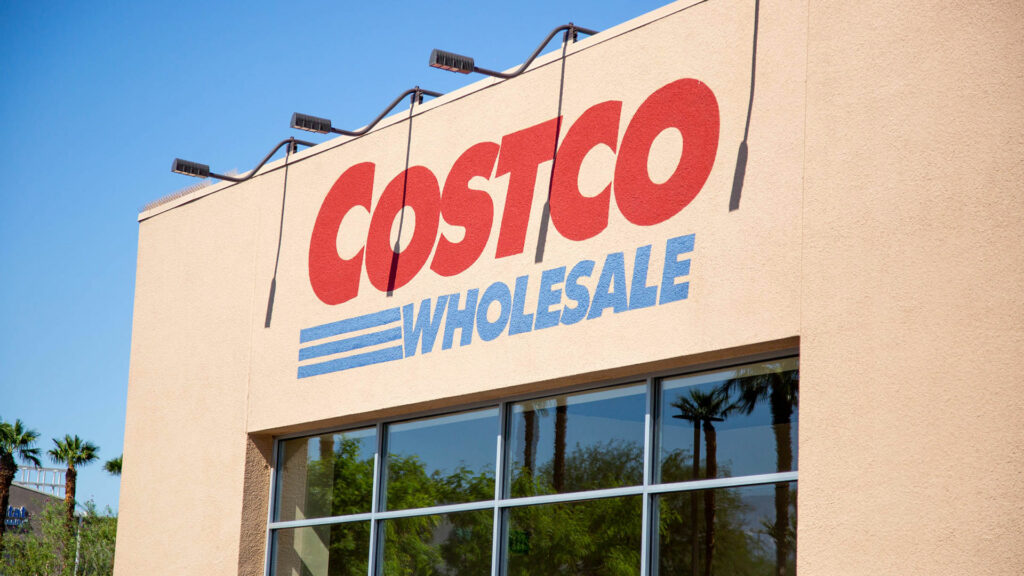 There's a huge market for tires, but if you're not cross-referencing prices, you can miss out on savings that might save you a few hundred dollars. That's why we've compiled some of the cheapest retailers to get reliable, well-priced tires.
This warehouse retailer not only allows you to easily search the tires you need by vehicle, license plate, size and item number, but they also are constantly offering deals. And did we mention this is in addition to an amazing road warranty on the market for 5 years, cheap installation fees and a free lifetime warranty?
While Costco's tires are high-quality and the service is convenient, there have been online reviewers who have talked about how long the wait can be at a Tire Center for basic maintenance. Make sure to have a little more patience than you might at other shops if you decide to shop at Costco.
Sam's Club definitely has some of the cheapest tires on the market that you can buy online or in-stores. Members who purchase here can get 24-hour emergency roadside assistance and 4-year road hazard warranty, as well as lifetime tire balance, rotation and flat repair.
One of the best upsides to shopping for tires at Sam's Club is the fact that they offer price matching! Not too many places that offer that for new rubber. But the biggest complaint we have about shopping here is that they don't do alignments, forcing you to go elsewhere once they install your tires.
There aren't many other places that offer cheap tire prices like Walmart does, and it routinely beats out other competitors in that aspect. It also helps that they have the lowest installation prices as well. These tires are all part of a 90-day return policy for new and unmounted tires, and you can purchase a hazard warranty.
However, there aren't many perks similar to Costco or Sam's Club, so you might have to spend more elsewhere for basic repairs and alignment. The other complaint we saw was that drivers experienced long wait times and poor service. If you're not aching for the best prices, it might be more convenient to check out the warehouses above for your tires.
This online tire retailer serves up some great promotions on already affordable tires with low installation fees. They've got a big, big selection of tires, so you're sure to find the one you need. And if you're worried about shipping, most online reviewers mentioned how they love that it's free and quick. You can get them sent to your home or to a professional installer. Discount Tire Center also features a price matching policy on identical items at other retailers.
In case you were wondering about what to do with tires after they're delivered, DTD partnered up with shops across the nation to install your brand-new wheels.
When is the Best Time to Buy Tires?
The cheapest times to buy tires is in April, October and holidays.
You'll get better deals in April because people will be preparing for vacation season, thus more competitive pricing on tires. October is a great month to buy tires as well because it's right before the weather starts to get cold and icy, so retailers will begin offering some deals.
Should I Buy Used Tires?
While it may be tempting and you might be short of cash, please don't buy used tires! The used car market is unregulated, so you really don't know exactly what you're getting. There are ways to inspect the tires for tread and holes or patches, but if there's a chance you miss something, there's always a possibility of that old tire exploding on you in the middle of a drive. Instead, opt for new tires that aren't expensive brand names.
How To Get The Most Usage Out Of Your Tires
To get the most usage out of your tires, you're going to want to keep up with regular car maintenance and fix the following potential issues:
CV joints
Tie rods
Brakes
Suspension
Shocks
Alignment
Tire rotation & pressure
You also want to inspect your tread once a month and see if that's wearing out from time to time with the penny method as well. Taking care of these issues will help increase the longevity of your tires because they won't be worn out as quickly.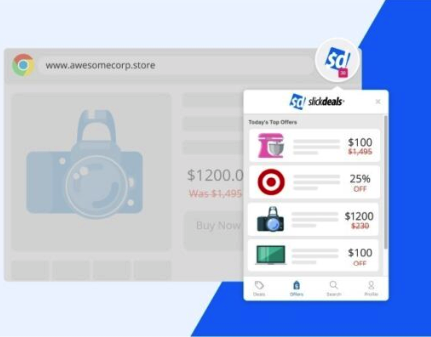 Never Hunt for Coupons Again
We'll try the latest coupon codes to save you the most money on every purchase.
Author