With more and more shopping happening online these days, a good return policy has become essential. When you can't examine or try on the product you're buying, you need to know that you have options beyond just taking the financial hit. Plus, who hasn't received a gift that wasn't quite right and been curious about how to return it?
Regardless of why you're no longer keen on keeping what you've purchased, there are a few key elements to a good return policy. Being able to easily return items without a receipt is always a plus while having a long return period is another key. You should also look for flexibility.
The best return policies will offer multiple methods for returns, as well as options for store credit if you don't meet the return criteria. Some top chain stores like Target and Walmart even offer non-receipt returns (with some restrictions). We've scoured all the top retailers to find the best return policies at popular stores and online retailers.
The Best Retail Return Policies
1. Target


If you're looking to pull off a Target return without a receipt, you're in luck. The retailer says it can usually track down receipts in their system. Plus, if you use the Target circle app, all of your online and in-store purchases are saved, making it easy to search receipts. Target's return and exchange policy offers a 90-day window — or one year for Target Owned Brand items — so long as they're in new, unopened condition. Additionally, most purchases made with a Target REDcard are eligible for an extra 30-day grace period.
If you are a parent, good news. Target's branded clothing line, Cat & Jack, has a one-year guarantee. So if your kids start to wear out the knees of their pants or never wear that cute outfit you bought them, you still have an option to return it.
There are some stipulations to Target's return policy without a receipt, though. For example, you'll receive a Target gift card instead of a traditional refund. Additionally, there are restrictions on select categories. As for the Target electronics return policy, you have 30 days to make a return or exchange. However, for electronics purchases made between November 1st and December 25th each year, that refund clock doesn't start until the day after Christmas.
2., 3. Walmart and Sam's Club


According to the Walmart return policy, the store's official position is that all non-receipt returns are subject to a refund verification process. That said, most items can be returned with or without a receipt either in-store or online within 90 days of purchase. If you paid with a debit or credit card, a Walmart employee can search for your receipt this way as well. Save time by starting your return in the Walmart App or at Walmart.com.
Some purchases have less or more than 90 days to be returned. Things get a little tougher at Walmart if you're offloading a contract cellular device or other electronics. You need to do so with a receipt within 14 days, respectively, to get your refund. Surprisingly, trees, perennials and shrubs can be returned in-store within a year.
4. Amazon


Amazon's return policy makes the process pretty easy and hiccup-free. You can return the majority of unopened, new items sold and fulfilled by Amazon within 30 days of delivery for a 100% refund. They also offer extended returns during the holiday shopping season.
The best part is that you can handle everything online, opting for either a refund or Amazon credit. However, while some items qualify for free returns, if the return isn't due to an Amazon error, the shipping fee will be deducted from your refund. Some items, such as groceries or photos, cannot be returned, but they can be refunded. Plus, if you are within eight miles of a Kohl's, you can easily drop off your Amazon return there, and they will do all the work.
Amazon also assures that "Non-digital products purchased using Alexa are eligible for free returns. To return a product purchased using Alexa, process your return as normal in the Returns Center. We'll automatically refund you any shipping charges applied to the return. You should see the shipping refund within 7 days of receiving your product refund."
5. Costco


The Costco return policy is an impressive one. The biggest draw is that you can return most items with no receipt for a full refund whenever you want. There's no time limit. Merchandise purchased in-store can be returned at any Costco warehouse, and you can also send back Costco.com orders with free shipping.
There are some exceptions. Electronics, for example, must be returned within 90 days of receiving the item.
6. Kohl's


Kohl's has earned its reputation for hassle-free returns. Customers have up to 180 days to return their items, though much less for electronics — only 30 days. Now that Sephora is part of most Kohl's stores, you can return those beauty purchases in new or gently used condition up to 60 days of your shopping trip.
7. Nordstrom


Nordstrom offers free returns via curbside, in-store or through the mail. You can even return Nordstrom and Nordstrom.com purchases to your nearest Nordstrom Rack. The store says there are no time limits on returns, but that they treat each return on a case-by-case basis.
8. Nordstrom Rack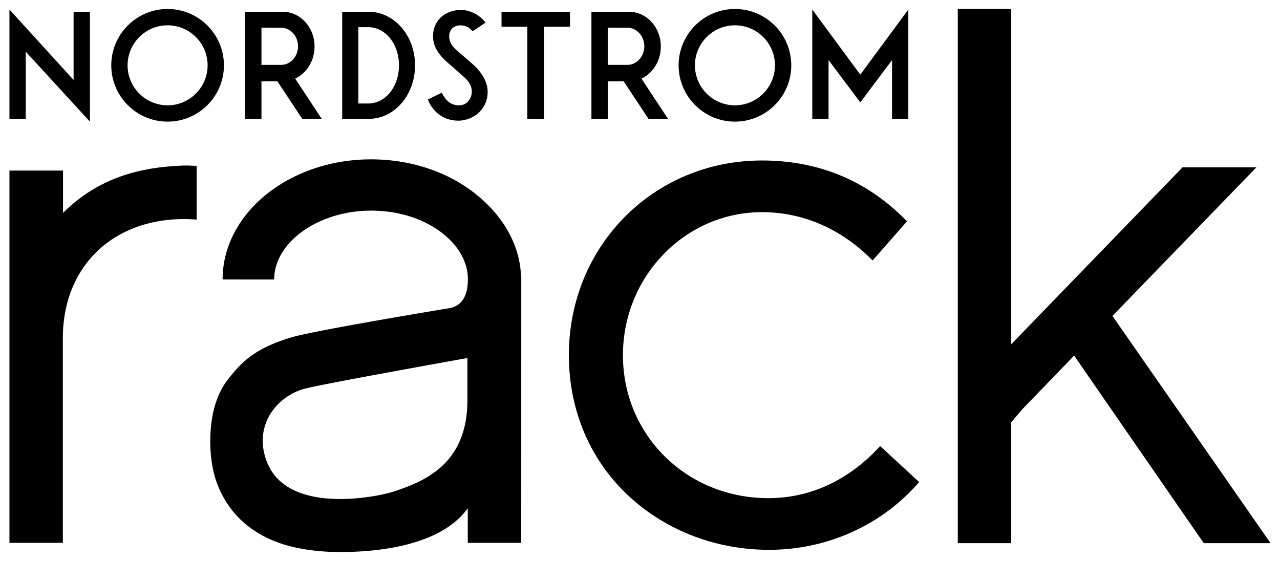 While Nordstrom Rack returns aren't as generous as its parent store, Nordstrom, you can take back your Rack finds to either store for free. Shipping your returns back will cut into your refund for shipping charges, and late refunds will receive a partial 50% refund.
9. Macy's


According to the store's website, Macy's gladly accepts many merchandise returns within 190 days of purchase as long as the items are in their original condition. The exceptions? Apple and tech products must be returned within 14 days of purchase, and Last Act items must be returned within 30 days of purchase. Online returns are free by mail, but keep in mind that original shipping fees are non-refundable.
10. IKEA


As long as you aren't trying to return your Swedish meatball lunch, IKEA's return policy is a generous one. You can return new and unopened products within 365 days, together with your proof of purchase, for a full refund.  You may also return open products within 180 days, with your proof of purchase, for a full refund. If you've lost your receipt, the retailer says it can locate it in its system. If not, they'll still give you a merchandise credit for the lowest selling price on the item from the last 365 days.
IKEA will not accept returns on plants, cuts of fabric, as-is items or custom countertops.
11. Home Depot


At Home Depot, most new, unopened merchandise can be returned within 90 days of purchase. The retailer will even do its best to locate purchases in its system if you're missing your original receipt.
12. Bed Bath & Beyond


Bed Bath & Beyond allows customers 90 days for returns or exchanges for most items. Tech and seasonal items have a tighter return window at 30 days.
Don't have a receipt? A store associate can look up your purchase if you bring in the debit or credit card you used to pay. For unused and unopened items, Bed Bath & Beyond will give you merchandise credit for 80% of the amount because they assume you used their infamous 20% blue coupon for the original purchase.
13. Bath & Body Works


Bath & Body Works has a relaxed return policy that lets you return unwanted merchandise at any time as long as you have your original receipt. Lost your paperwork? The store will still accept up to $250 in items without receipts within 90 days with the exchange or merchandise credit based on the lowest selling price of the item within that timeframe.
14. Victoria's Secret


Victoria's Secret's return policy is similar to its sister company, Bath & Body Works. If you don't love an item, even clearance or sale items, you can exchange or return it anytime.
If you still have your receipt, return your items within 90 days to get a full refund back to your original form of payment. After 90 days, merchandise may be refunded in the form of a merchandise card.
15., 16., 17. Gap, Old Navy and Banana Republic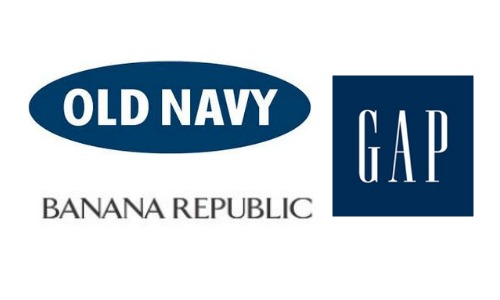 All three stores will accept returns of new or unused, unwashed items within 45 days of purchase. Online purchases can be returned in-store or online unless they are marked for online return only. Swimsuit returns must include original tags and the hygienic liner to be accepted. None of the stores will allow face masks to be returned.
Items purchased online or in stores between October 24th and December 24th may be returned by January 15th, or 45 days after purchase, whichever is later.
18. REI


REI promises to stand behind everything they sell. According to the store's website, "If you're not satisfied with your REI purchase, you can return it for a replacement or refund within one year of purchase." One exception is outdoor electronics, which must be returned within 90 days of purchase. The retailer's 100% satisfaction guarantee applies to REI Outlet purchases as well (although REI Garage Sale items are final sale). You can speed up your return process by starting the return online before you head to the store.
Just note that REI's guarantee doesn't cover ordinary wear and tear or damage caused by improper use or accidents.
19. Zappos


Feeling indecisive about your latest Zappos purchase? No worries. The store gives its customers a very generous 365 days to return any item that they're not 100% satisfied with as long as it's in its original condition. Just print out a free return label and send it back via the retailer's easy return process.
20. Bloomingdale's


At Bloomingdales, shoppers have 365 days to return most purchases. Final Offer items must be returned within 30 days instead while some departments have special return policies of their own (like dresses, for example). Refunds are issued through the original form of payment or as merchandise credit if you're missing your receipt. Returns are free to do both in-store and online.
No receipt? You can still receive merchandise credit. However, you will receive the lowest selling price in the last 180 days for your return, which might not always be worth it.
21. Lands' End


According to the Lands' End return policy, refund requests received within 90 days of purchase will be issued via the original form of payment while those processed beyond 90 days will be issued via store credit. The same is true for returns that lack proof of purchase, so you never have to stress over a misplaced receipt. If you purchased Lands' End items at a different store, such as Kohl's, you must return the item there.
22. L.L. Bean


L.L. Bean wants you to love your purchases or be able to return them within one year for a refund, but it's still one of the best around. Returning items in-store is free, and mail returns are free if you used an L.L.Bean Mastercard or paid entirely using Bean Bucks. If not, you will be charged $6.50 per package for U.S. mail returns.
23. Chewy


Chewy is another passionate store that wants customers to love everything or else get a stress-free return. Pet parents have 365 days to return an item for a full refund. Chewy just asks that return items are not opened or expired and received in the same packaging you purchased them in.
24, 25. Wayfair and Joss & Main


Most of Wayfair's and Joss & Main's goods can be returned within 30 days of purchase for a refund. However, the more generous return policy is with mattresses and appliances purchased through Wayfair. Wayfair offers a 100-night trial for each mattress it sells. Large appliances can be a pain to return, but as long as you don't open the package and install it, Wayfair will take it back within 30 days of your purchase.
Shop Wayfair | Shop Joss & Main
26. Ulta


When it comes to returns, beauty products are always a bit iffy. The Ulta return policy, however, allows you to return products that didn't meet your expectations within 60 days of the purchase date.
You typically don't even need your receipt if you're an Ultamate Rewards Member or have an Ulta.com account. But if the associate can't verify the original purchase price of the product, your refund will be issued via in-store credit equal to the item's lowest selling price from the last 90 days. You'll be asked to show your driver's license as well.
One big perk to Ulta's return policy? If you received a free gift with your order but end up returning the purchased items, you get to keep the freebie.
27. Sephora


Beauty lovers will also appreciate Sephora's relaxed approach to returns. The store offers full refunds on purchases returned within 30 days, but don't panic if you happen to wait longer. You'll still be issued store credit for returns made within 31 to 60 days of your purchase date.
28. Trader Joe's


Where grocery stores are concerned, Trader's Joe's return policy is arguably one of the best. They offer no-hassle refunds across the board, regardless of the reason. The best part? No receipt, no problem. While there doesn't seem to be an official return policy listed on the Trader Joe's website, we confirmed with a local store that if you don't like a product or were sold something that has gone bad, you can indeed get a full refund or store credit, with or without a receipt, and with no time limit.
29. Athleta


How can you know if you really love a new workout wardrobe unless you actually work out in it? Athleta purchases come with a Give-It-A-Workout guarantee. You have 60 days to push your new threads to the limit in your favorite workout, and if you don't love your purchase, you can return it.
Returns with proof of purchase can be refunded to the original payment card, but if you do not have the receipt, you will receive merchandise credit. Most online purchases can be returned online or at your local store. However, in-store purchases cannot be returned online.
30. American Eagle


American Eagle's return policy offers free in-store returns on all purchases, even if you bought the item online. The same goes for the American Eagle exchange policy. When returning or swapping out an online purchase, the retailer asks that you bring along your delivery invoice and whatever credit card you used to make the purchase. The only returns AE will not accept are swimsuits and bikini bottoms that are missing the original hygienic sticker.
If you don't have the invoice, the AE return policy will give you a gift card equal to the current price instead of crediting your card. You also have the option of shipping your items back, but you'll be on the hook for postage. When we checked with AE about their return timeframe, we were told the window is limitless as long as the item is in good condition with the tags still attached.
*****
What are some of your favorite store return policies? Let us know in the comments!