Joining a gym isn't just about getting in shape, the community aspect of it is equally important. Luckily, you'll get both when you sign up for a 24 Hour Fitness membership. Locations have reopened across the country, making it the perfect time to become a member.
For tips on how to get the best 24 Hour Fitness membership deals, we did the hard work and rounded up some discounts you can't miss out on. From snagging a free first month to discounts for military and first responders, there are so many ways to save in order to reach your fitness goals. Check it all out below and make note of the money-saving tricks.
How Much Does 24 Hour Fitness Membership Cost?
The cost of a 24 Hour Fitness membership will vary based on the location, your membership tier, and level of access to other clubs.
Here's an idea of what membership prices look like for Los Angeles locations:
National access (Platinum) to all clubs in the U.S. will be around $44.99/month plus taxes.
Regional access (Gold) to clubs only in a 50-mile radius will be around $29.99/month plus taxes
Usually, first and last month's membership dues are also paid at registration.
If you opt to pay for an annual membership upfront or commit to 12 months (paid monthly), you can save significantly on your membership.
Ways To Score a 24 Hour Fitness Membership Discount

Here are some ways you can save on a gym membership.
1. Use the 24 Hour Fitness Military Discount (and Other Deals)
As a way of saluting the heroes in our midst, 24 Hour Fitness waives the initiation fee for military members, as well as first responders, including firefighters, police, EMTs and paramedics. The gym also provides them with $5 off all monthly basic membership fees. That's savings of $60 a year, and all you have to do to qualify is bring your ID upon signup at the gym of your choice.
Unfortunately, if you have a student ID and want to score a similar discount, you're out of luck. Currently, there are no 24 Hour Fitness student discounts available. Still, it never hurts to ask at your favorite location about any available deals for students.
2. Explore Your 24 Hour Fitness Corporate Discount

To promote wellness and a proper work/life balance, many companies provide their employees with corporate discounts. Before you sign up for a 24 Hour Fitness membership, be sure to check with your employer to see if they offer a discount. If they do, you'll just need to get a hold of your company's corporate ID or 24 Hour Fitness discount code. Enter it on the 24 Hour Fitness corporate page and you'll be on your way to paying less per month.
3. Try 24 Hour Fitness for Free
Do you need more time to decide about a membership? Take a full three days! With its free gym pass promotion, 24 Hour Fitness lets perspective members try the gym's facilities at no cost for — yup, you guessed it — three days. There's no catch or discount code required. Simply fill out your information, choose the location and you'll instantly receive your pass online. Just note that the deal may not be valid at certain locations and you cannot have been a member for at least six months prior.
4. Bring a Plus One With the Buddy Pass

For those who are already members, a huge 24 Hour Fitness perk is the ability to purchase a Buddy Pass. "If you are a member and have an active 12-month Buddy Pass, you may bring a guest with you each time you work out," states this FAQ. "Your buddy will need to arrive at the club with you and show a photo ID at the front desk. A team member will assist them in completing our guest check-in process."
When you sign up for your membership, just add a Buddy Pass to your cart before you check out, or ask a 24 Hour Fitness team member at your gym of choice about the option. Think of it like a two-for-one deal every time you get a friend or family member to come out to 24 Hour Fitness and work out with you.
5. Use the 24 Hour Fitness Initiation Fee Discount
24 Hour Fitness is offering one free month and waiving the initiation fee on select monthly memberships. Depending on the location, membership fees typically range between $31.99 to $56.99 per month, which means this discount is a significant percentage off if you break things down annually. And with over 400 clubs in 11 states, there are plenty of location options available coast to coast. Be sure to note that this deal may only apply to select memberships and is not available to current members.
How To Cancel Your 24 Hour Fitness Membership
Having second thoughts about your membership? No problem. Here are the simple ways you can cancel your membership:
By Phone
Call customer service on 866-308-8179 and ask to speak with an agent.
Verify your account information.
Request immediate contract cancellation.
Ask to get a refund.
Online
Visit the Membership Cancellation page.
Select "No Thanks" if you want to cancel completely. You can also opt to freeze your membership.
Enter in your member details.
Follow the remaining instructions to proceed with cancellation.
In-Person
Visit your local club to fill out a cancellation form.
What is the Refund Policy at 24 Hour Fitness?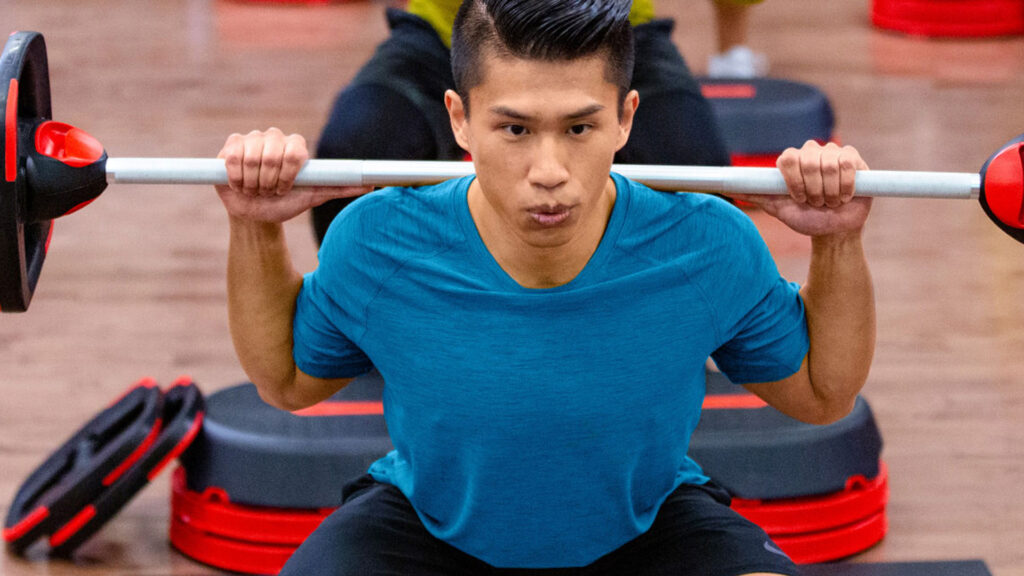 If you want to cancel within 3 days (5 days in CA and HI) after your purchase of a membership, you are entitled to a full refund.
If you paid by check, only cash will be refunded if the cancellation form is submitted after midnight on the last day of dues.
The refunds are issued by check within two weeks after receiving the request. Allow 4-6 weeks for delivery via U.S. mail if given an address outside Canada or the U.S.
Frequently Asked Questions
Can I freeze my 24 Hour Fitness membership?
Yes. If you are a monthly payment member, you may choose the one-month courtesy freeze option. If you need additional freezing options, call your gym for more options.

Does 24 Hour Fitness have a student discount?
This will depend on the location. Some clubs may have special student pricing on memberships. Contact your local gym to see if they are currently running a student discount. If they are, bring your student ID to the location and sign up to receive a discounted rate on your membership.

Does 24 Hour Fitness accept membership certificates purchased from Costco?
No. 24 Hour Fitness is no longer accepting membership certificates purchased from Costco. Costco has a generous return policy, so we recommend returning to Costco to ask for a refund.

Does 24 Hour Fitness offer Black Friday and Cyber Monday deals?
On occasion, you may see some locations offer Black Friday and Cyber Monday deals around the holidays. Check your local gym around the holiday season for more details.
---
Save No Matter Where You Shop or What You Buy
Navigate multiple sales at once by setting Deal Alerts on Slickdeals for items you need and are already shopping for, and by checking our coupon pages for current promo codes for your favorite stores.
You can also download the Slickdeals app for iOS or for Andriod to your phone to save you money when you shop online. See all active deals our community of over 12 million deal hunters have found and uploaded, and easily search and browse items to make sure you're getting the lowest price on the internet. Our browser extension also makes it even easier to save by automatically applying the latest coupons and promo codes during checkout.
---
Up Next:
Author