Advertiser Disclosure: At Slickdeals, we work hard to find the best deals. Some products in our articles are from partners who may provide us with compensation, but this doesn't change our opinions. Our editors strive to ensure that the information in this article is accurate as of the date published, but please keep in mind that offers can change. We encourage you to verify all terms and conditions of any product before you apply.
Reading Time:
5
minutes
Do you ever wonder what happens to lost or forgotten baggage at the airport? While there may be plenty of reasons someone forgets their luggage — whether they had too many cocktails on the flight or were rushing to a business event — it happens to the best of us!
As suitcases and baggage spin round and round on the carousel with no one in sight, the airlines take it upon themselves to find the rightful owner. After months of searching, the unclaimed baggage is eventually put up for sale to the public. If you're curious about what happens to unclaimed luggage and where you can get your hands on them, follow along in our guide.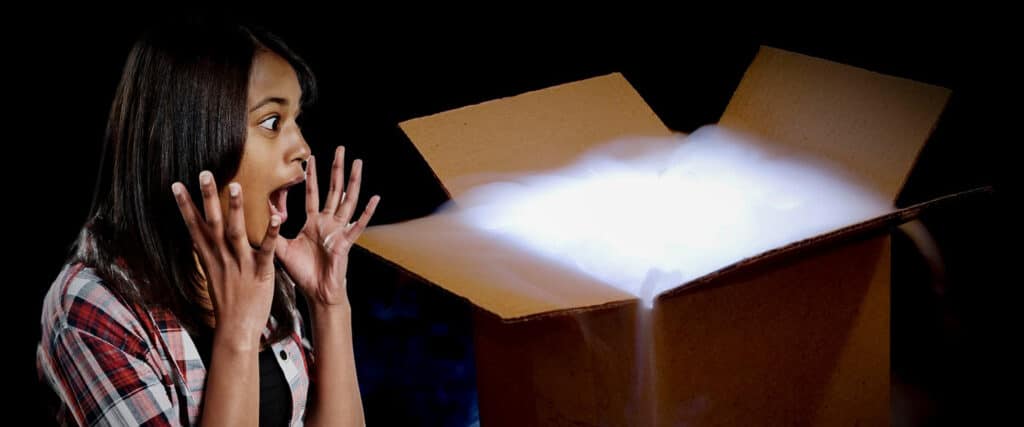 Related Article
How To Buy Unclaimed Amazon or USPS Packages
Wait, you can buy unclaimed airline baggage and luggage?
Absolutely! Every airline is responsible for their passengers' lost belongings and will make every attempt to reunite the luggage with its owner. But some bags can end up sitting for months with nobody claiming them, and they're eventually sold to the public instead of sitting in a storage facility forever.
It's important to note that not all lost bags are destined to be sold. Fortunately for many travelers, airlines across the world manage to recover 97% of all lost or forgotten luggage. As for the remaining 3% of unclaimed baggage, you'll find these items for sale in select locations — more on this in a moment.
Viral TikTok user caloriequeen14 regularly posts herself buying unclaimed luggage and unboxes them for viewers and potential shoppers.
Where To Buy Unclaimed or Lost Airline Luggage


If you're in the market to purchase unclaimed luggage, you can find them in one of two places.
1. Auctions
With thousands of bags left unclaimed every year, airports all over the country hold auctions where buyers can bid for the luggage. One example of an online auction site is GovDeals. Since bidders are not allowed to open the unclaimed baggage, they must rely solely on instincts to help guide them to making a great bet.
In some cases, bidders can walk away with luggage that contains expensive jewelry, collectible items or designer clothing. However, be aware that you may also be spending your hard-earned money on some dirty laundry and beat-up sneakers.
2. Unclaimed Baggage Store
If you're looking for a better way to purchase unclaimed baggage without risking your money on an auction, there is a company that offers exactly this. Unclaimed Baggage is an established company that purchases unclaimed luggage and sells, donates, or recycles the contents.
Of the many items Unclaimed Baggage receives, a third of their inventory is resold at prices based on current retail value. Offering heavily discounted prices, you can find a ton of amazing products, clothing and jewelry for cheap!
Check out the following categories to find an exclusive deal:
If purchasing online, you can expect to receive your item(s) within 3-8 business days after processing. Free shipping is available on order over $75.
Are the items in unclaimed baggage in good condition?
While the items purchased from airline auctions may be questionable, Unclaimed Baggage does their best to prioritize quality for their customers. In other words, you can rest assured that the item you purchase at a discounted cost will be in good condition.
Is the Unclaimed Baggage store legit?

Yes! Having purchasing agreements with American domestic airlines, including other transportation companies, Unclaimed Baggage has established themselves as a legit and reputable company.
What's even more impressive is that they even work with several incredible charity organizations across the globe. For every purchase of an unclaimed baggage item, they will donate an item to charity — not only are you supporting yourself by finding more for less, but you'll be supporting others too!
How Airline Baggage Gets Lost or Ends Up Unclaimed


There are a variety of reasons why luggage can get lost while traveling. Here are the four common ways luggage ends up missing.
1. The passenger forgets to pick up their luggage
With flight delays, many passengers are in a hurry to get from one place to the next, causing them to hastily jump into a cab and unintentionally desert their bags.
2. The luggage has a damaged bag tag.
The purpose of a baggage tag or label is to tell the airport staff where the bag is heading. Without the owner physically present to assist with this information, having a readable baggage tag is essential for proper transport. In the case that this tag is damaged or missing, the bag will remain at the airport it was dropped off at rather than making it on the correct flight.
3. There is an error in your destination code.
When it comes to humans, we are all destined to make an error from time to time. It's possible that airport staff can mistakenly type the wrong destination code for your baggage, causing your bag to arrive at LAS (Las Vegas, Nevada) rather than LAX (Las Angeles, California).
4. Your bag is unintentionally loaded onto the wrong plane.
When travel day consists of multiple flights, there is a higher risk that luggage will be unintentionally loaded onto the wrong airplane. If the baggage handler does not read the tag carefully, the bag is at risk of being loaded onto the wrong plane.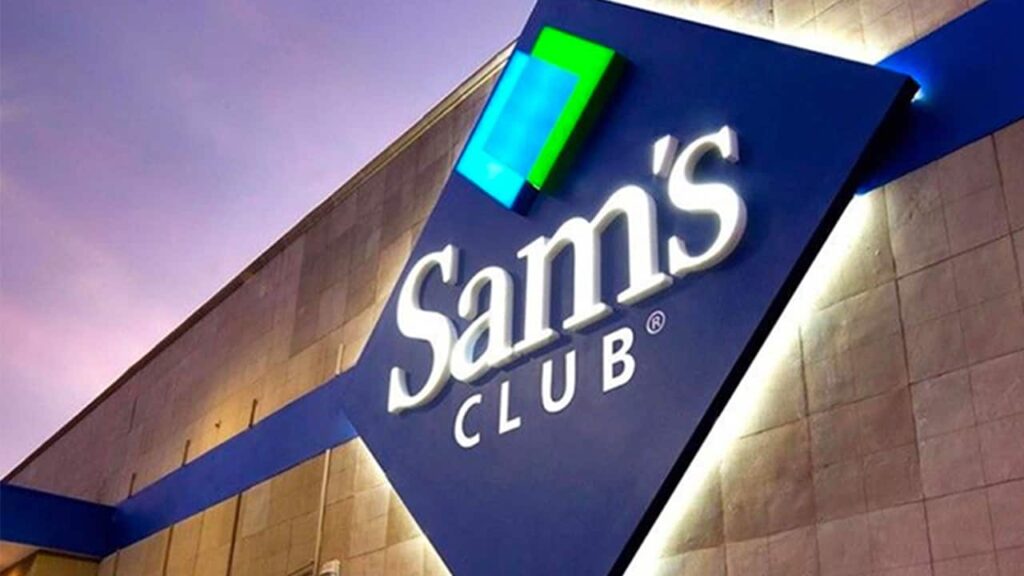 Related Article
Get a 1-Year Sam's Club Membership for $15
Where does unclaimed airline luggage end up?
From here, any unclaimed luggage is kept safe in the airline's storage space for about five days. If after this time the owners have still not claimed their baggage, it will be shipped off to a central warehouse operated by the airline. After 60 days in storage, the unclaimed baggage and all its contents will either be donated to a charity or sold to the public.
Beware of Scams and Read the Fine Print
When you're looking to purchase unclaimed baggage, it's important to be mindful of the company you're purchasing from.
Do your research on the retailer and check their reviews to see if they have past customers who can vouch for them. Reading the fine print can help ensure that your purchase is both legitimate and will be processed and delivered in a timely manner.
Enjoy the Hunt for Your Next Hidden Treasure
Receiving lost or forgotten baggage is a regular occurrence for every airline across the globe. Although a majority of lost baggage is eventually returned to its owner, there is still plenty of unclaimed baggage up for grabs! You may even find some hidden gems like designer shoes or rare brand-name clothing. Check out the airline auctions in your area or use a reputable company such as Unclaimed Baggage to make your next purchase.
Related Article
Best Live TV Streaming Services in 2023