Advertiser Disclosure: At Slickdeals, we work hard to find the best deals. Some products in our articles are from partners who may provide us with compensation, but this doesn't change our opinions. Our editors strive to ensure that the information in this article is accurate as of the date published, but please keep in mind that offers can change. We encourage you to verify all terms and conditions of any product before you apply.
Reading Time:
8
minutes
Google's cellular service, Google Fi, originally launched as Project Fi back in 2015. This hassle-free and affordable mobile option was initially invite-only, but now the network is open to all.
With a growing list of options and benefits you might not see with other networks, we decided to give Google Fi a proper breakdown and review. Find out what Google Fi is all about, and whether it may be a better option than the competing limited and unlimited plans on the market.
ncKxk_Yhu_A
What is Google Fi?

Google Fi is all about data-efficiency. The service automatically switches between Wi-Fi and different data networks to intelligently handle your connectivity. While many service providers have developed similar systems, they still typically rely on a single cellular data network. Google Fi's data connection, on the other hand, is handled through a partnership with T-Mobile, Sprint and US Cellular.
As a result, a device on the Google Fi network automatically detects and connects to the strongest of the three network providers for improved reliability. Google Fi's system also connects to trusted public Wi-Fi locations to minimize cellular data usage. And to protect your privacy, all plans offer Google Fi's Virtual Private Network option. This service encrypts your internet traffic and protects you while using a public connection.
Google Fi Flexible Plan Pricing
Google Fi offers several plans, starting with the basic "Flexible" plan, which offers a single line of basic service. With this plan, users get unlimited domestic talk and text, unlimited international texting, Wi-Fi hotspot and 24/7 support.
The Flexible plan costs $20 per month, plus $10 for each GB of data used. Therefore, a single line with 1GB of data use per month will only cost you $30/month, plus taxes and regulatory fees (about $2 to $3 each month). Additionally, you only pay for the data you use. Your bill can be even less if you happen to fall under even 1GB of data.
You can add up to five additional people to your Google Fi plan. And the more people you add, the less per line you pay. This can be very cost-effective for a large family. Six users sharing 6 GB of data comes down to $25.83/line per month (plus taxes and fees).
Google Fi New Unlimited Plan Pricing
Things change, and Fi customers may find that their family is using more data than expected. Google has thankfully added a competitive "Unlimited" plan that costs $70 for a single line of service. Additionally, the value increases when you add more lines:
1 person: $70 ($70 total)
2 people: $60 per line ($120 total)
3 people: $50 per line ($150 total)
4 people: $45 per line ($180 total)
5 people: $45 per line ($225 total)
6 people: $45 per line ($270 total)
The lowest $45/line pricing is competitive with other major network plans, and each line receives 100GB of Google One storage. You'll also be able to make international calls from the U.S. to 50+ countries and territories at no additional cost.
Before you run out and upgrade, you should know that the "Unlimited" data will be capped at 22GB of data in a single month, per line. Also, the data service will be throttled down to only 256 kbps for any use above the limit. So if you typically stream music or video for more than 45 minutes a day when you're not connected to Wi-Fi, then you may want to take the data cap into consideration.
Google Fi Bill Protection
Google Fi also offers "Bill Protection" for users on the standard Flexible plan. With this benefit, someone on a single person plan only pays $10/GB of data up to 6GB. After that, you won't be charged for any additional data. No more worries of a $100+ bill because you streamed an entire movie instead of playing the downloaded copy. You'd simply pay the $20 standard line fee and then $60, for a total of $80.
Similar to the other "Unlimited" plan, there's a slight catch. Data speeds are slowed after 15GB of data for the single user plan only. Additionally, the Bill Protection plan changes based on the number of users on your Group Plan. See the chart below for more information:


Does Google Fi Have 5G Data Service?
In February of 2019, Google Fi and the Sprint network announced a collaboration to bring 5G service to Google Fi customers. Sprint mentioned that "Google Fi customers with Sprint 5G compatible 'Designed for Fi' phones in a 5G coverage area will be automatically connected to the network." However, as of late 2019, the 5G service is currently limited to only a few select major markets, like Los Angeles, New York and Dallas.
The list of phones that are compatible with the 5G network is even smaller, and includes options like the Samsung Galaxy S10 5G, Huawei Mate 20X 5G and OnePlus 7 Pro 5G. Popular devices like the Pixel and iPhone seem to be waiting until 2020, when more markets have the 5G infrastructure.
A Look Inside Google's Family Link
With the introduction of Google's Family Link, an app for children under 13 years old, Google Fi users can now add and manage plans for their kids on one account. Once Family Link is set up on the child's device, just add them to a Google Fi group plan and pay the normal rate per line.
From there, you can approve any apps your child tries to download, monitor screen time, and even remotely lock their device. With the ability to use a Google Fi data-only SIM, you can also utilize Google Fi shared data and Family Link with most tablet devices.

What Phones Can You use With Google Fi?
You can check if your phone will work with Google Fi by clicking this link. While the service originally only allowed Google Pixel and Nexus phones, as well as a smattering of Android devices, it now includes any phone that runs iOS 11 or higher, and most phones running Android 7.0 or higher.
The most popular phones compatible with Google Fi include:
iPhone XR, XS, or XS Max
iPhone X
iPhone 8 and 8 Plus
iPhone 7 and 7 Plus
Pixel, Pixel 2, Pixel 3 (and all XL versions)
OnePlus 6 (T)
OnePlus 5 (T)
OnePlus 3 (T)
Nexus 5X, 6, or 6P
Huawei Mate 10 Pro
Huawei Mate 20, 20 Pro, or 20 X
LG G& ThinQ
Motorola X4
Samsung S7
Samsung S8
Samsung S9
Samsung S10
Samsung Note 8
Samsung Note 9
How is Google Fi's Mobile App?

As you'd expect from Google, the Google Fi mobile application is intuitive and very user-friendly. You can quickly pause your service, add a new person to your plan, monitor data usage and get customer support 24/7. The phone support menu even shows the current estimated wait time.
With that said, there are downsides to not having a brick-and-mortar location. While Google Fi does warranty devices, we've seen various complaints online about having to authorize a temporary credit card charge for a new replacement phone until the broken phone is mailed in. So while support over the phone and online chat are fast, the process for repairs or replacements can be more complicated. It's definitely something to consider before you purchase.
Google Fi's International Service Benefits
Unlike most major cellular plans, international data costs the normal rate of $10/GB through Google Fi. Additionally, calls are unlimited on Wi-Fi, and start at just 20 cents per minute for network calls. Texting is free in any of the supported countries, and the network will update automatically without any need to change settings or plans in the Google Fi app.
More than 170 countries are covered with either Google Fi plan, and the ease of use outside of the U.S. is a major benefit to anyone who travels regularly.
Does Google Fi Offer Unlimited Streaming for Google-Owned Media?

Many potential customers assume that Google Fi offers free streaming of Google-owned apps, like Google Play Music or YouTube. Unfortunately, because Google utilizes the network and infrastructure of other providers, they aren't able to add that perk. Streaming from those services will still count toward your data usage.
Curious if YouTube Music Premium is right for you? Check out our review here.
Google Fi Phone Service Review
The initial setup for Google Fi is done online. I activated a used Nexus 6 for our initial Google Fi review in February of 2017 by simply popping in a SIM card that Google mailed to me. Based on my data usage with older plans, I set up my account with the 2GB plan for $40/month. However, the newest "Flexible" plan simply adjusts based on your use and doesn't require you to choose a specific quantity of data. You simply pay for what you use at a rate of $10/GB.
The first noticeable benefit of Google Fi was the crystal-clear Wi-Fi calling and improved service range. Most cellular providers have poor reception at my home, but Wi-Fi calling removed problems with dropped calls. Google Fi's automatic connection to trusted Wi-Fi networks is also very helpful. At a coffee shop or restaurant with open Wi-Fi service, your device connects automatically and is secured through the Google Fi application, ultimately saving your data for when you really need it.
You may still want to rethink how you use that data, though. For example, instead of streaming, I will auto-download my podcasts, as well as download albums locally through Google Play Music while on Wi-Fi. That way I only use my cellular data for things like getting directions, looking up restaurants, social media applications, etc.
Google Fi's 4G LTE network speed is competitive with most providers — it's using their infrastructure, after all. On average, I see download speeds ranging from 10 Mbps to 30Mbps. Upload speeds range from 1 Mbps to 6 Mbps. After several years of use on Google Fi, my average bill has only been around $43/month. The highest bill I've had was $53 and the lowest was $35.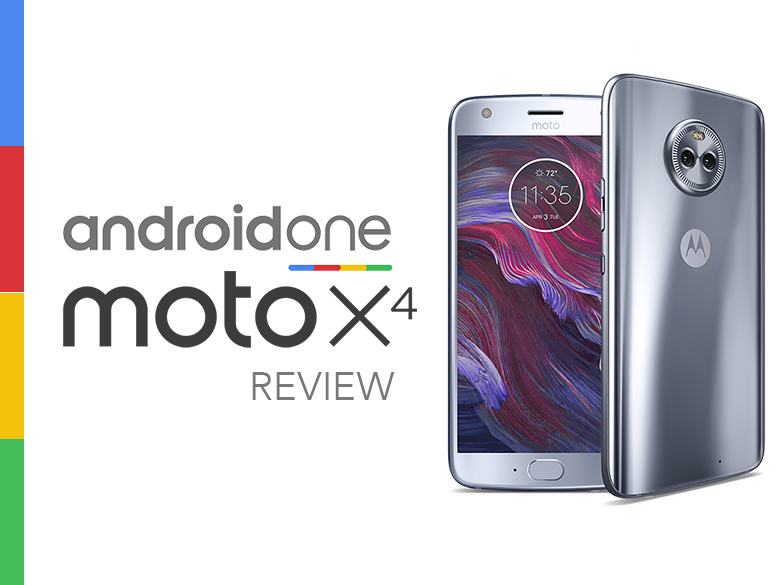 Check out our review of the Moto X4 here!
I traded in my original Nexus 6 to Google Fi and purchased a new Moto X4. The trade-in process was simple and Google Fi gave an added value incentive for trading in my Nexus to them directly. I was also able to finance the cost of the phone as part of my bill, just like with other major carriers.
After years of service, I've had no problems with either the network reliability or Google Fi's customer service. The improvements in phone selection and added Bill Protection only help reassure my decision to switch from Republic Wireless.
Recent international trips have also been smoother than with a traditional plan — no calls to customer service or changes necessary. I simply turn off airplane mode when landing in a different country and have the same cell reception and features as always within minutes.
Is Google Fi Worth It?
Obviously, Google Fi isn't going to work for every user. The service may not be the best option if you're away from a Wi-Fi connection for most of the day, for example. However, several of my friends and family members on more expensive "unlimited" plans reported that their average data consumption was less than 3GB per month. It's likely Google Fi would be a more cost-effective option for them. Plus, with Bill Protection, there's even less need to worry about an outrageous bill. And the competitive Unlimited plan could benefit anyone who uses a lot of data or who makes international calls regularly.
Ultimately, if you're simply going from your home Wi-Fi to your work Wi-Fi and back most days, Google Fi is definitely worth a look. You could get the same coverage as the big-name providers on all of the most popular devices at a fraction of the cost.
Check out all Slickdeals cell phone plan and service deals here!
Image credit: Google Fi